The four primary patron saints, St. John Paul II, St. Therese of Lisieux, St. Mother Teresa of Calcutta, and St. John Vianney guide us through their intercession and their examples in the various works we are called to do.
 "The Church and the world have a great need for Eucharistic worship.  Jesus awaits us in this Sacrament of love.  Let us not refuse the time to go to meet Him in adoration, in contemplation full of faith, and open to making amends for the serious offenses and crimes of the world.
Let our adoration never cease."  – St. John Paul II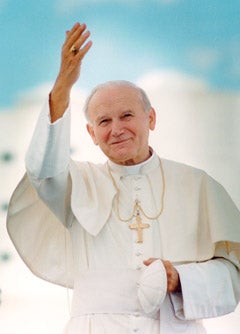 As spiritual daughters of St. John Paul II, we answer his call for a new evangelization based on a deep love for Jesus, spreading the beauty of the truths He revealed when He established the One, Holy, Catholic and Apostolic Church.  Our great love for Jesus creates within our souls a great desire that everyone love Him and quench His Thirst for love.  We are missionaries in a world which has become secularized and ever more pagan. We encourage the faithful to join us in our mission and prayer through word and example and through media:  prayer cards, pamphlets and other written materials, as well as use of modern technology:  computer websites, videos, CDs, DVDs and other means available.
Our missionary work is patterned after our two sister-patron saints: 
St. Therese of Lisieux and St. Mother Teresa of Calcutta.
"By our little acts of charity practiced in the shade, we convert souls far away; we help missionaries;
we win for them abundant alms; and by that means we build actual dwellings
spiritual and material for our Eucharistic Lord." – St. Therese of Lisieux
The Sisters are semi-contemplative with a strong emphasis on the contemplative aspect of our lives.  We must pray for the wisdom to know that it is our love He desires.  As St. John of the Cross said:  "The smallest movement of pure love is worth more to the Church than all works put together."  We share our prayer life with others and perform spiritual works of mercy, but prayer comes first and foremost in importance in our lives which are dedicated to quenching the Thirst of Jesus for love.  We pray for everyone on earth, especially on behalf of those who do not pray.  Placing our prayers in the Heart of Mary, we trust in Her assistance to make our prayers powerful through Her intercession. When we work, we work with tranquility, knowing that the results of our work depend on God.  Our work is of value only insofar as it is done according to His will.
"The time you spend with Jesus in the Blessed Sacrament is the best time you will spend on earth.
Each moment that you spend with Jesus will deepen your union with Him and make your soul everlastingly more glorious and beautiful in Heaven and will help bring about
everlasting peace on earth." – St. Mother Teresa of Calcutta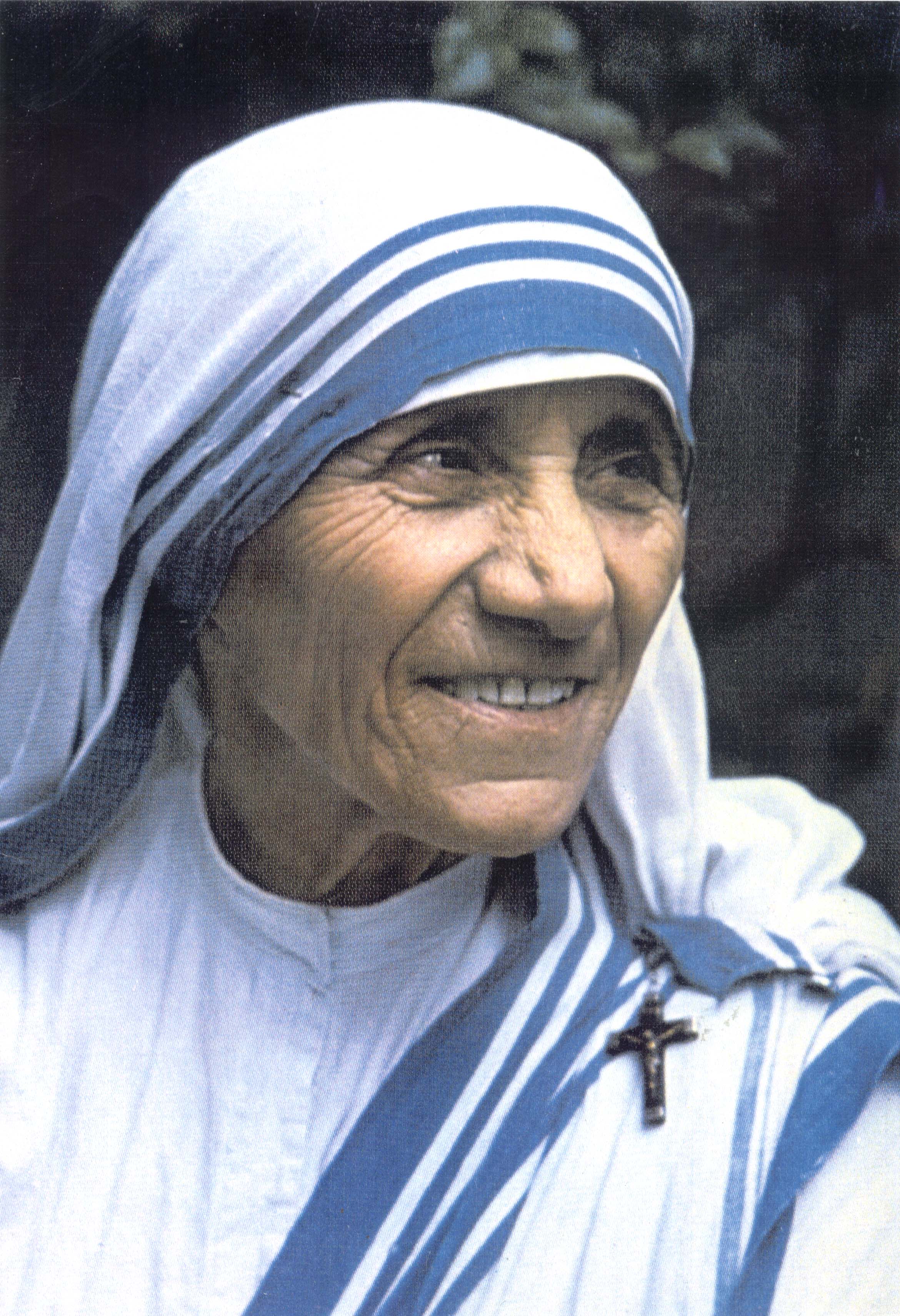 Relying on Mother Teresa's intercession, some of our Sisters will go out to the poor–those poor materially or morally or spiritually, sharing with them the love of Jesus.  Mother Teresa quenched Jesus' Thirst principally through corporeal works of mercy; we quench Jesus' Thirst to be loved in the Most Blessed Sacrament principally through spiritual works of mercy.  Although we will establish apostolic houses, we will maintain the contemplative aspect of the life of all the Children of Mary.
 "If the priest knew his dignity, he would die not of fear but of love.
After God, the priest is   all." – St. John Vianney
Our fourth patron saint, St. John Vianney, will accompany us as we pray and do penance for the sanctification of priests and bishops.  We beg God for holy priests and bishops who will proclaim the truths of the Faith with clarity and charity, lead those who have strayed back into the fold, and–through their words and examples–incite in the faithful reverence and love for the Sacred and Eucharistic Heart of Jesus.